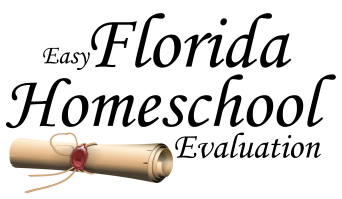 Log in to Easy Florida Homeschool Evaluation
Skip to create new account
Is this your first time here?
Please make a new account for each child you are signing up for a homeschool evaluation if this is your first time using Easy Florida Homeschool Evaluation.  
If you already have an account, please do not create a new account.  
To continue a homeschool evaluation click on Dashboard you may see a 2023 Evaluation Logo.  If you do see the 2023 Logo, click on the link to continue your evaluation.
To begin for a homeschool evaluation:

Click Home from the  top left of the screen
Click the Evaluation Icon:  "I need a 2023 Evaluation"
Complete the 6 Steps for the Evaluation:


***Please note - My job as a certified Florida teacher providing a homeschool evaluation is to review the work samples and log of activities to determine if the Florida Statutes for homeschooling were satisfied.  For children that did not school the past year, a letter can be issued stating that the statutes were not met and work was not completed to their ability.   
The evaluation charge is reduced for families that start the process at the beginning of the year and upload work three times during the year.